Introduction and General Instructions
Welcome to THE GREAT PURSUIT!
A Team Building course specifically made for a group of people suitable for a company, a class or an organization.
This is an entry level Team Building. All through out the 10 stations, there will be specific task that each team needs to complete.
Ideally, this will become more exciting if you have a big group of 8-10 persons in a group and about 3 -5 groups (or more). This will foster friendship, strategy, competitiveness and most of all team work.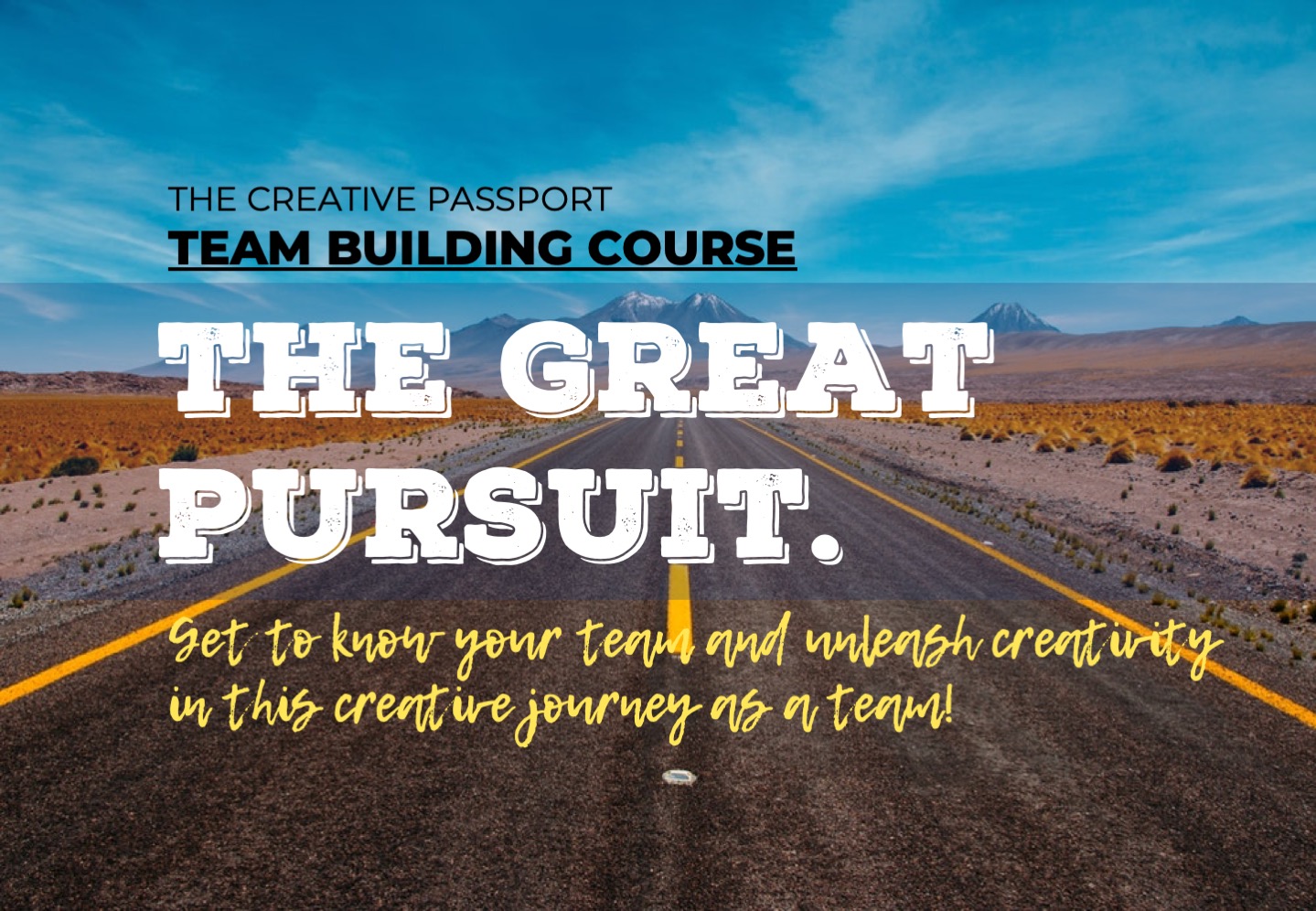 GENERAL INSTRUCTIONS
The group who will do this team building activity/course will need at least 10-15 personnel to man each station. You will be needing these people:
MANPOWER/TEAM BUILDING TEAM PROVIDER:
1 or 2 Activity Hosts (emcees)
10 Station Managers (Station 9 is for the instructor/Team Manager)
1 or 2 persons at the Registration table - they will also be the tally team.
1 Official Photographer (optional) - you don't want to forget this kind of memories... :)
MATERIALS TO PREPARE:
Each Station needs:
a. Station Banner (with Station # and Station title)
b. Station Manager ID (so that the team will identify who is assigned on that station)
c. Station Manager Guide (A paper/sheet that has the specific instructions that the team received and that the team needs to work on in order to pass to the next station)
d. Station Instruction Sheet. (Preferably inside an envelop in order to build suspense with what will be the task)
e. Materials related to the task/activities of the station.
---
IF you have a big group divide them and have at least 5 or more in each team, thus making it a competition. No score system in this activity, instead we will depend on the time each team completed the stations. The team who has the lowest time used in completing the all 8 stations win.
IF you only have one group, this team building will be more of getting to know each other's strengths and weaknesses. It will still foster camaraderie and team work.
* * *
To give you an idea of what happened during our own Team Building activity, here's a glimpse of it! :)